HOME ART KIT • vIRTUAL PAINTING EVENT
Try our Home Art Kit to create your masterpiece at home!


Let's stay at home, enjoy the fun of painting and stay safe. 
Grab yourself a favourite drinks and snacks along with our art kit and start getting creative.
Absolutely No Painting skill required. You can choose the art theme at below!
Our Art Kit includes:
 ×1 Canvas (30x40cm)  (Size depend on art theme) 

×1 Color set of 7 (Depend on art theme)
×1 Brush set
×1 Disposable apron
×1 Disposable table cover
x1 UV torch light (For glowing or special art only)
FREE delivery for West Malaysia
Step by step tutorial video (For online virtual team building please let us know)
HOME ART KIT (40CM X 40CM) : PASODOBLE
Price: RM99 per set

HOME ART KIT (40CM X 40CM) : CUTE TIGER
Price: RM99 per set

HOME ART KIT : LITTLE WISHES
Price: RM99 per set

HOME ART KIT : WHALE IN THE SKY
Price: RM99 per set

HOME ART KIT : COLOURFUL BALLERINA
Price: RM99 per set

HOME ART KIT : THE RED LADY
Price: RM99 per set

HOME ART KIT : COLOURFUL LIP
Price: RM99 per set

HOME ART KIT : THE FLOWERS
Price: RM99 per set

HOME ART KIT : COLOURFUL EIFFEL TOWER
Price: RM99 per set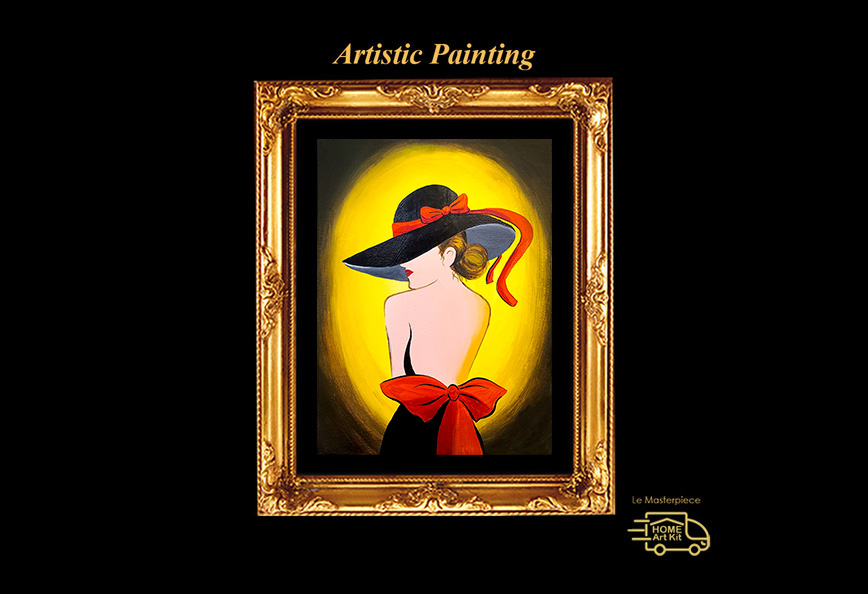 HOME ART KIT : CLASSICAL LADY
Price: RM99 per set

HOME ART KIT : BEE AND FLOWERS
Price: RM99 per set

HOME ART KIT : NORTHERN LIGHT
Price: RM99 per set

HOME ART KIT : SUMMER SEASHORE
Price: RM99 per set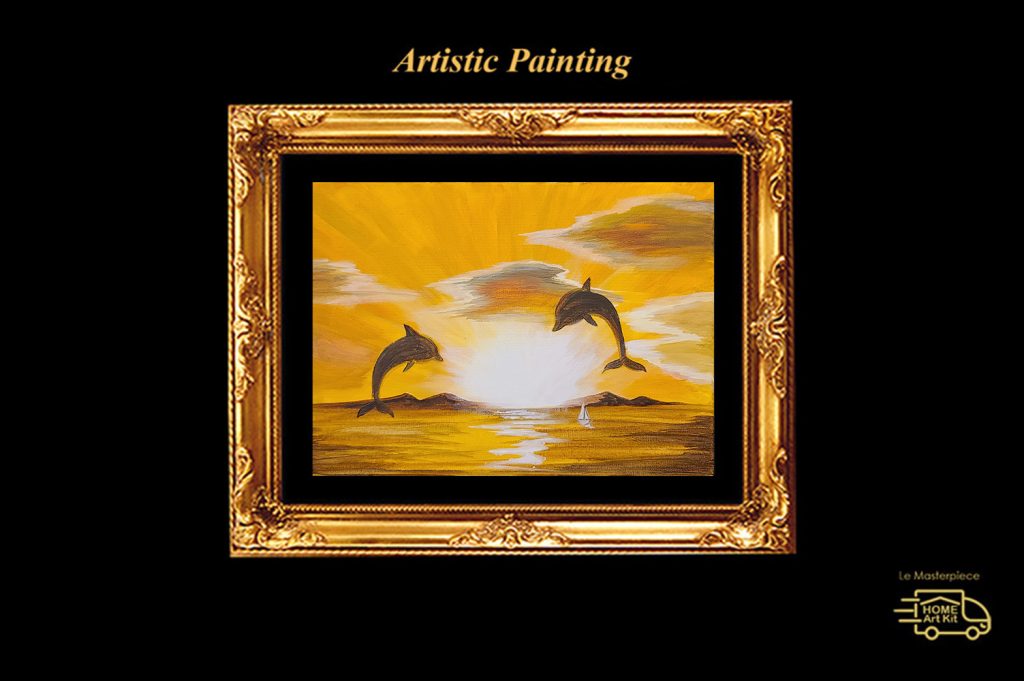 HOME ART KIT : DOLPHIN DOLPHIN I ADORE
Price: RM99 per set

HOME ART KIT : AUTUMN DEER
Price: RM99 per set

HOME ART KIT : SWEET HOT AIR BALLOON
Price: RM99 per set

HOME ART KIT (40CM X 40CM) : THE PIANO GIRL
Price: RM99 per set

HOME ART KIT (SPECIAL EFFECTS) : MOUNT FUJI SAKURA
Price: RM160 per set
*Include a bottle of special effects paint and UV torch light with batteries
Watch Video Here

HOME ART KIT (GLOW IN THE DARK PAIR-UP PAINTING) : YOU COMPLETE ME
Price: RM280 per set (couple set)
*Include x2 bottle of glow in the dark paint and x2 UV torch light with batteries


HOME ART KIT (GLOW IN THE DARK) : LITTLE WISHES
Price: RM160 per set
*Include a bottle of glow in the dark paint and UV torch light with batteries

HOME ART KIT (GLOW IN THE DARK) : DOLPHIN DOLPHIN I ADORE
Price: RM160 per set
*Include a bottle of glow in the dark paint and UV torch light with batteries
Watch Video Here

HOME ART KIT (GLOW IN THE DARK) : WHALE IN THE SKY
Price: RM160 per set
*Include a bottle of glow in the dark paint and UV torch light with batteries
Watch Video Here

HOME ART KIT (GLOW IN THE DARK) : NORTHERN LIGHT
Price: RM160 per set
*Include a bottle of glow in the dark paint and UV torch light with batteries
Watch Video Here

HOME ART KIT (GLOW IN THE DARK) : WAITING FOR YOU
Price: RM160 per set
*Include a bottle of glow in the dark paint and UV torch light with batteries

HOME ART KIT (GLOW IN THE DARK) : AURORA
Price: RM160 per set
*Include a bottle of glow in the dark paint and UV torch light with batteries

HOME ART KIT (GLOW IN THE DARK) : I LOVE YOU
Price: RM160 per set
*Include a bottle of glow in the dark paint and UV torch light with batteries

HOME ART KIT (GLOW IN THE DARK) : PIANO AND BALLET
Price: RM160 per set
*Include a bottle of glow in the dark paint and UV torch light with batteries 
HOME ART KIT (GLOW IN THE DARK) : FAIRY AND THE GALAXY
Price: RM160 per set
*Include a bottle of glow in the dark paint and UV torch light with batteries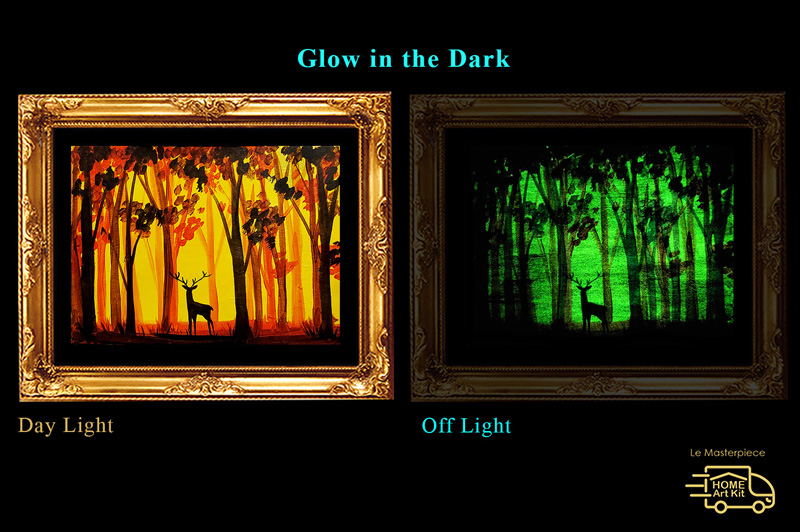 HOME ART KIT (GLOW IN THE DARK) : AUTUMN DEER
Price: RM160 per set
*Include a bottle of glow in the dark paint and UV torch light with batteries 

HOME ART KIT (CRYSTAL PAINT + GLOW IN THE DARK) : GALAXY UNICORN
Price: RM180 per set
*Include a bottle of glow in the dark paint and UV torch light with batteries
Watch Video Here